LOCAL POLICE SAYS MORE PROOF AND EVIDENCE NEEDED TO MOVE ON PETERSON
If a 5th Body Shows Then We'll Have Something to Work With Says Local Law Enforcement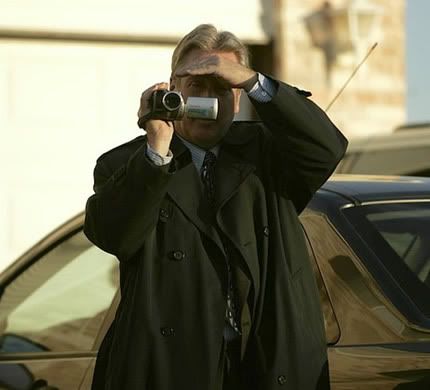 "

If Drew would video tape his next murder that would really help out with our investigation." said one unnamed Illinois law enforcement source. Most rational people want to believe Mr. Peterson is to stupid to successfully hide one murder, let alone two.
"We have been investigating this as a murder since reopening the case in November of last year," Will County State's Attorney Mr. James Glasgow said. "We now have a scientific basis to formally and publicly classify it as such."
When asked what that means for the investigation, Mr. Glasgow elaborated. "Well in scientific terms it means she didn't choke and drown herself to death, someone else was able to do it for her."
Mr. Glasgow was asked what about her husband, Drew Peterson? Who has been named as a person of interest in his 4th wife's disappearance.
""No, I seriously doubt Drew Peterson had anything to do with her death. Young, strong women in their early 20's fall down in the bathtub every day and drown. It's actually a national disgrace that the public isn't more aware of this phenomenon."
Mr. Glasgow added, "Besides Mr. Peterson is white and a veteran police officer, we don't just arrest cops, especially white ones."
When asked what he needs to bring in Mr. Peterson the State Attorney replied, "More scientific evidence. If we had another body that might help. If a 5th body shows up we'll have something to work with but before then I'm just going to need more scientific evidence."
Mr. Glasgow added, "I hope maybe J. Edgar Hoover and his boys in Washington read this over the wire and send us some help. Maybe the feds can come in here and help us pin these murders on someone. Maybe one of the local blacks? 'Cause boy these have really got us stumped!"