NEW BARACK-O-MANIA CATCHPRHRASE
OBAMA-BANGED
LIGHT SKINNED BLACK MEN ACROSS COUNTRY SAID TO BE REEPING IT IN WITH
WOMEN OF ALL ETHNICITIES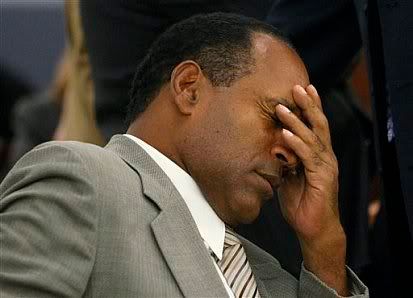 O.J. Simpson is bummed his current legal troubles have kept him from going out on the campaign trail and stumping white women for his friend Barack Obama.
"Man I ain't bragging or anything but this has been a good year with the ladies, an exceptionally good year." says Mr. Adam Ward of Hollywood. "And it's only what February? My God can you imagine if he wins the nomination. It will be a crazy summer I can tell you that. I'll probably end up with a hernia. At least."
Mr. Ward, an actor from Hollywood and a Obama volunteer, says he's never been lacking in the romance department but can't believe the blowout from the current wave of Barack-o-mania.
Mr. Ward reportedly was in Des Moines when he first heard the term Obama-Banged.
"Someone yelled it out when I entered the local coffee shop, I think it was either one of the local farmers or a reporter from the New York Times, anyway, someone yelled out "hey boy you look like you was obama-banged.". At first I took offense to the remark, not the boy part, but I thought maybe he meant that I slept with Barack Obama? It wasn't until later I found out it was a New York Times reporter who yelled it. Apparently he was trying to compliment me in his own weird New York Times way and of course the Times is now trying to take credit for the term. Someone from USA Today said Oprah's staff came up with the phrase last year when Obama went on The Oprah Winfrey Show and of course the Times can't confirm their source. As usual."
When asked what he thinks will happen if Barack wins the Presidency? "Oh Man, I don't even want to think about it. I'll probably move to a country where they hate Americans so I can get some damn peace and quiet."